EDOYA HOTEL PHU MY HUNG
[PMH] Suite with balcony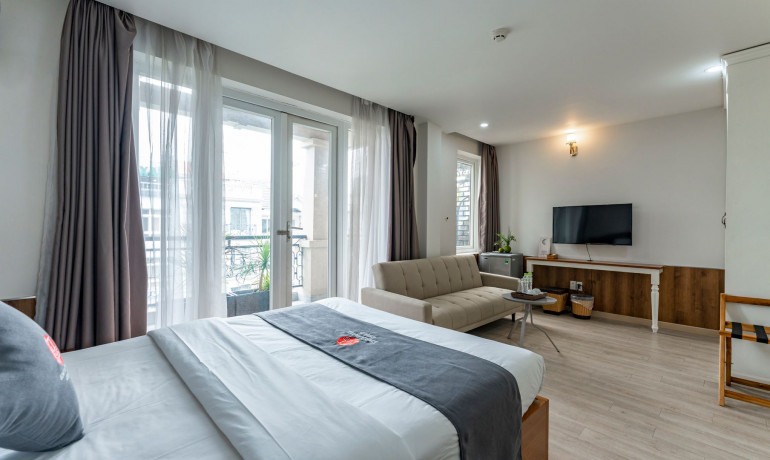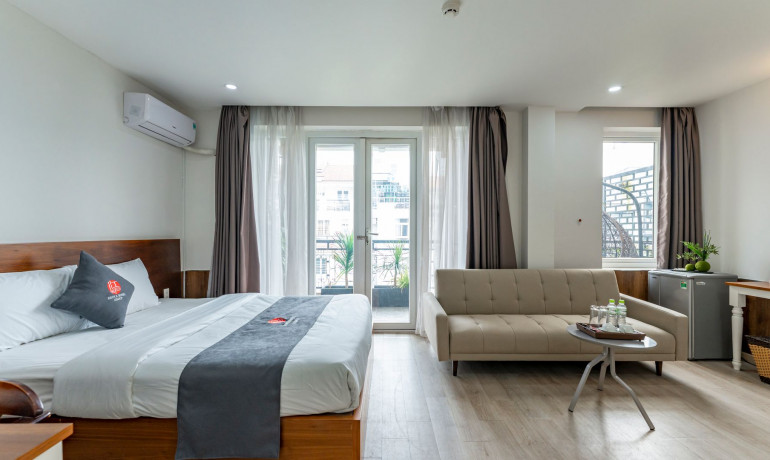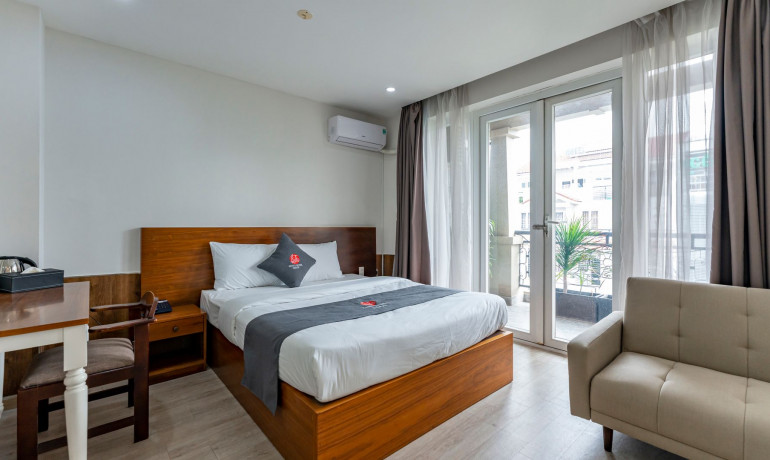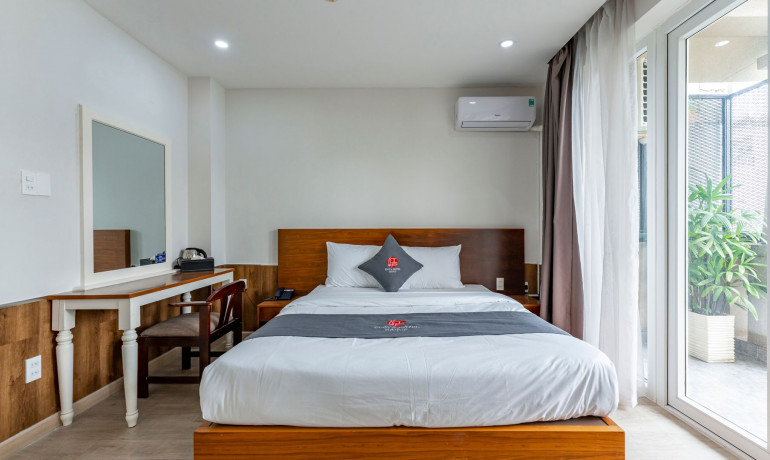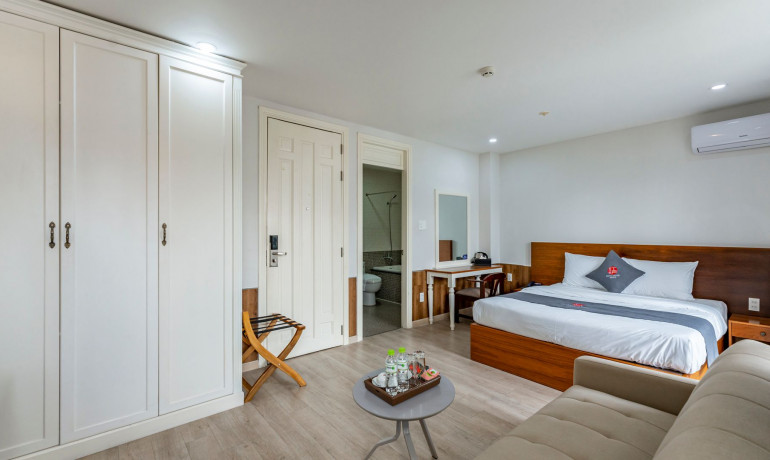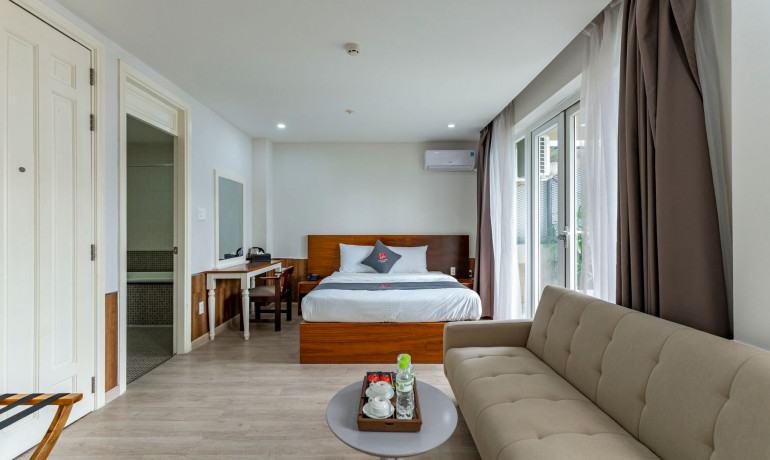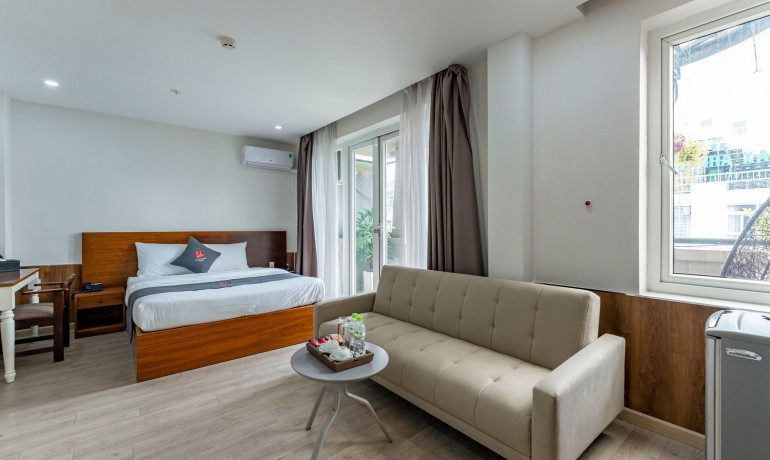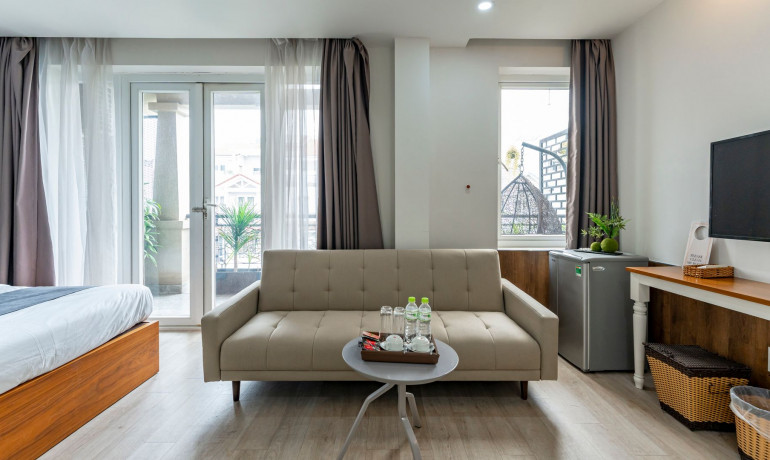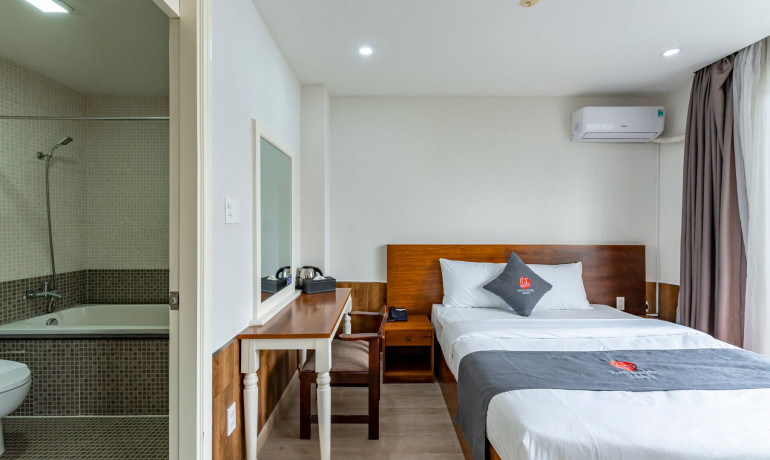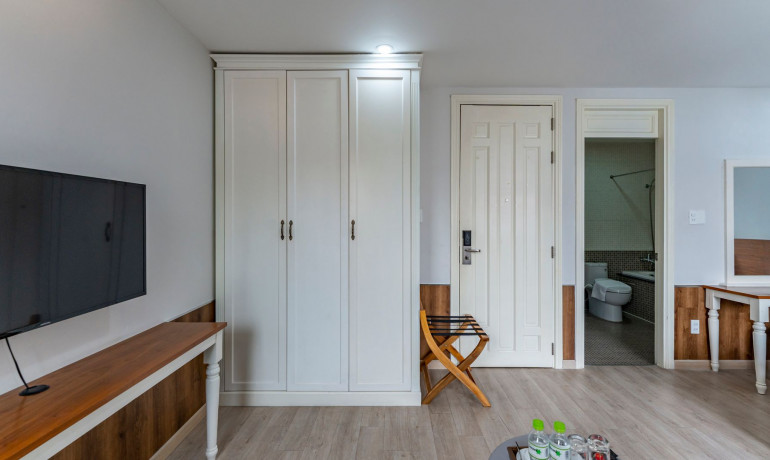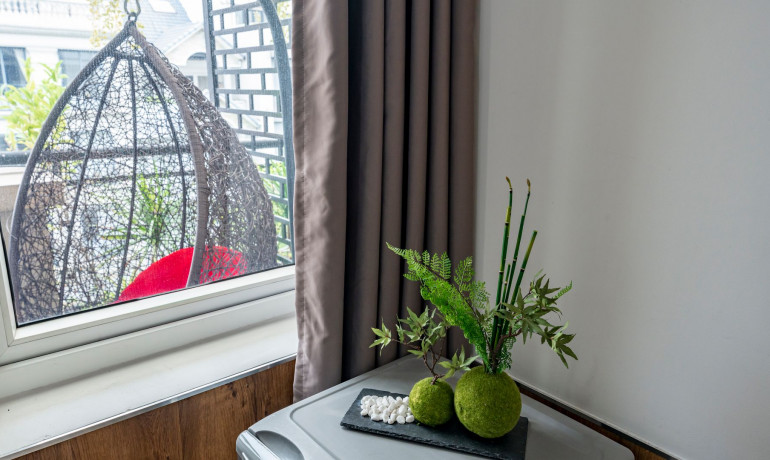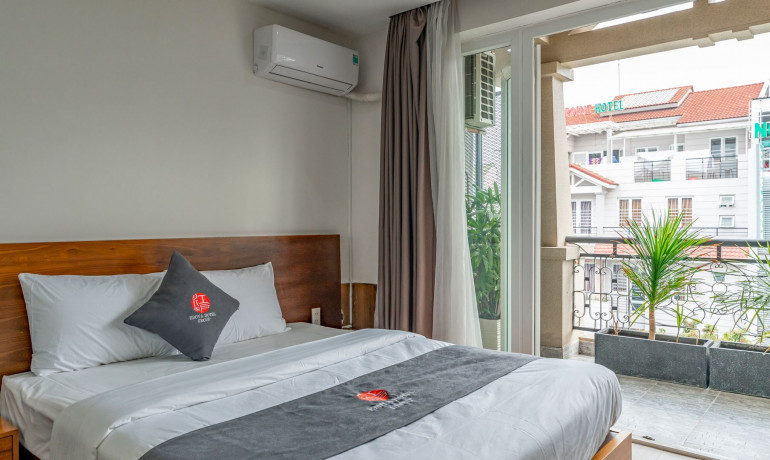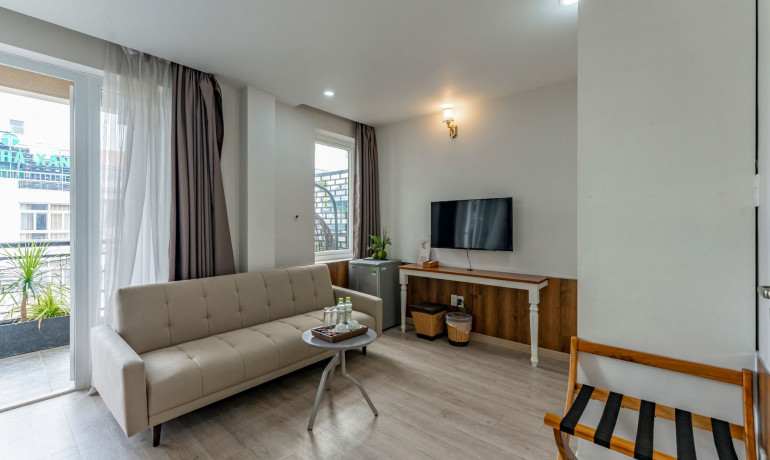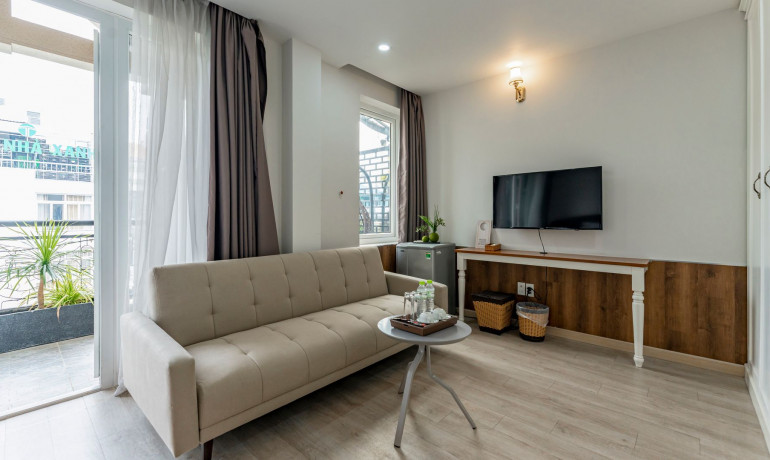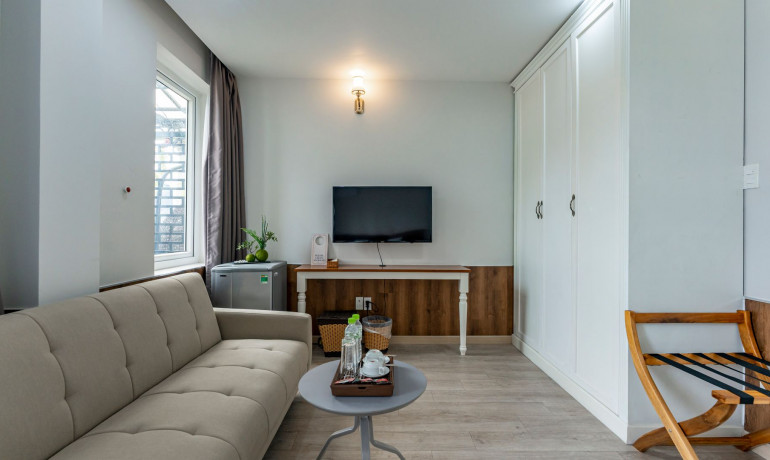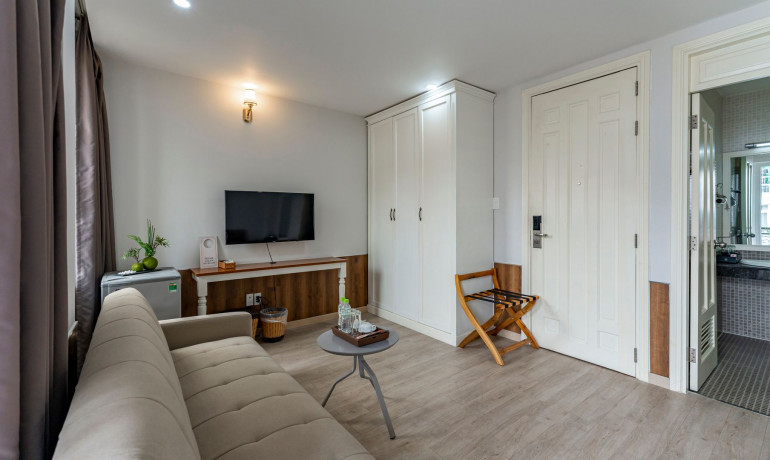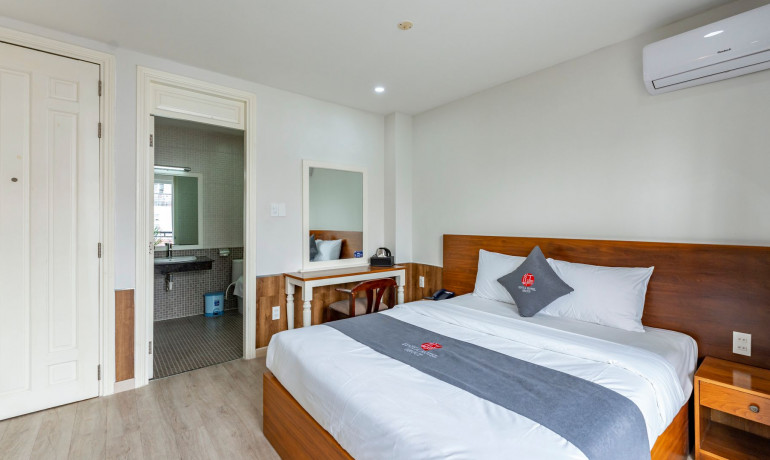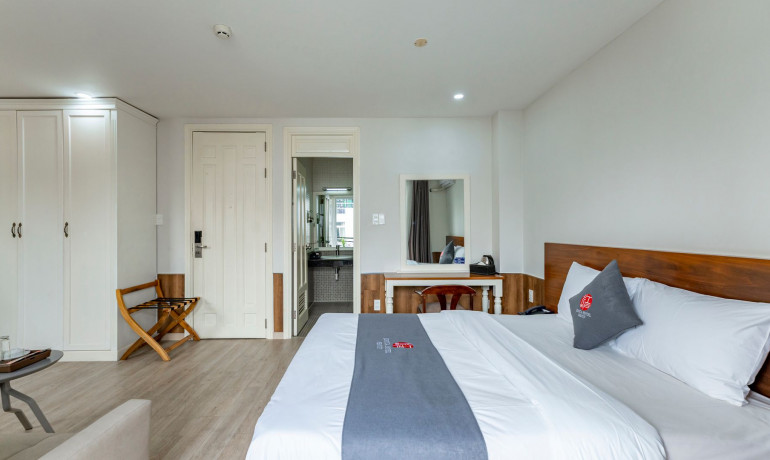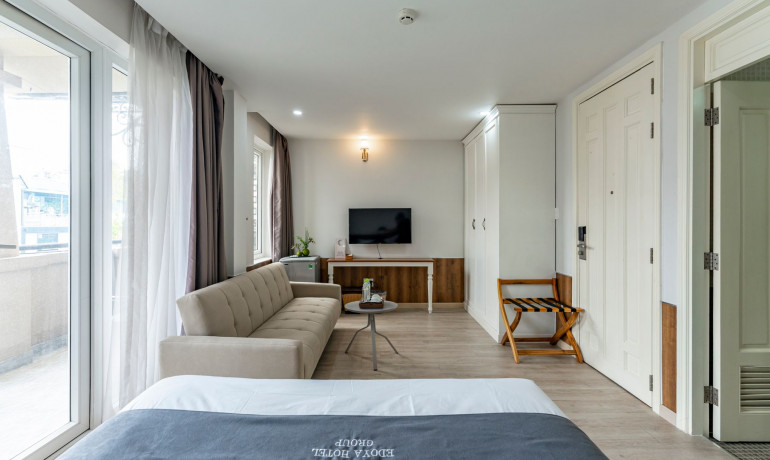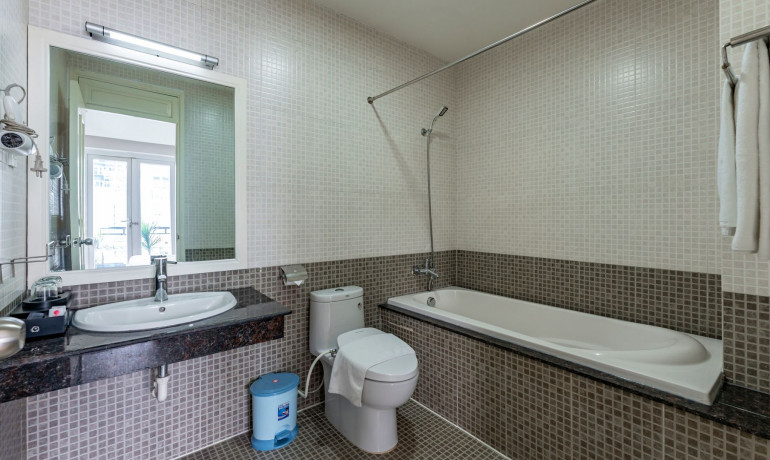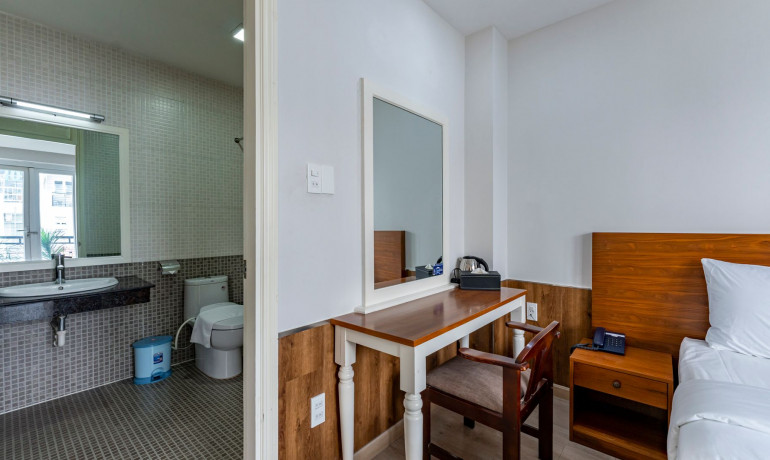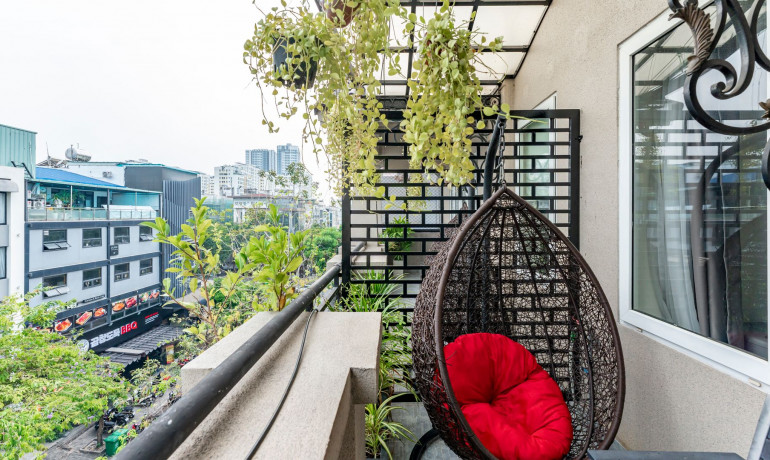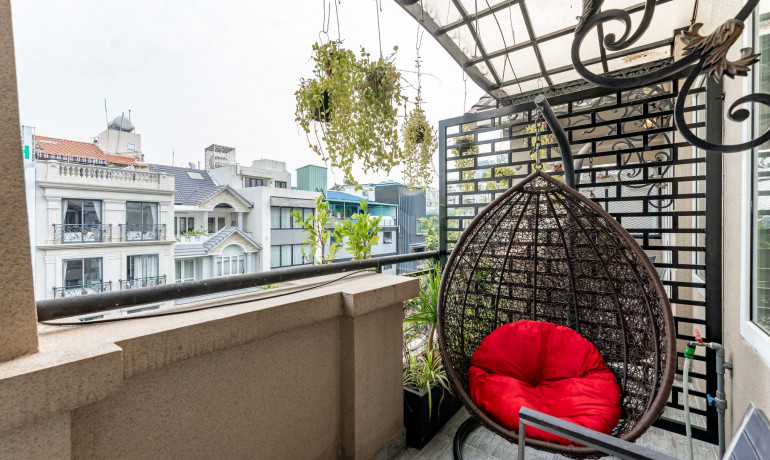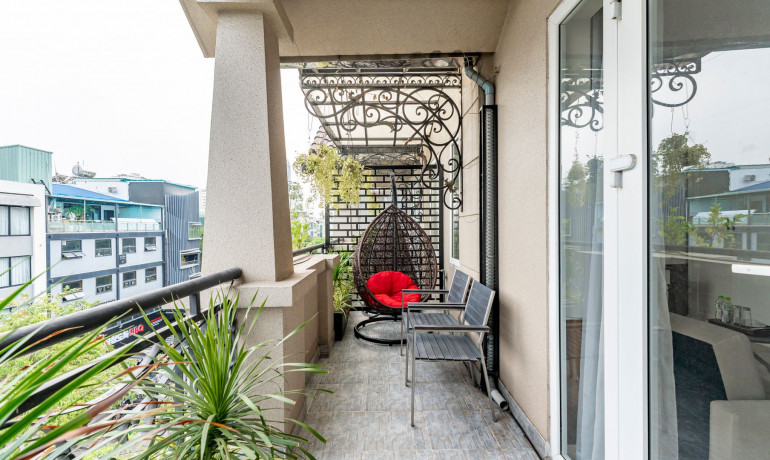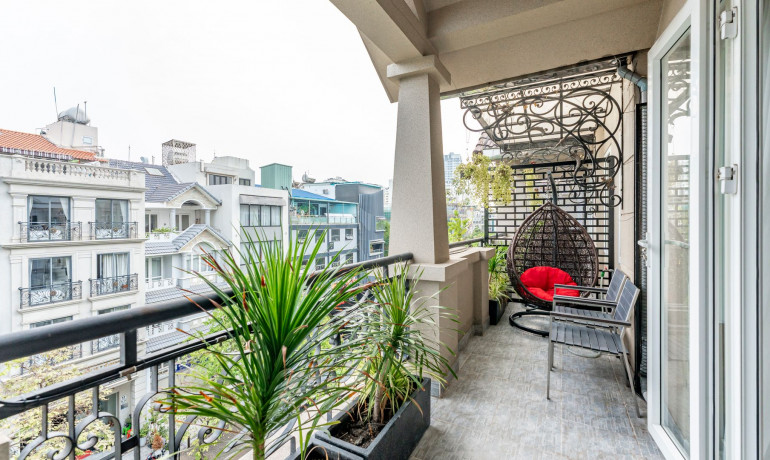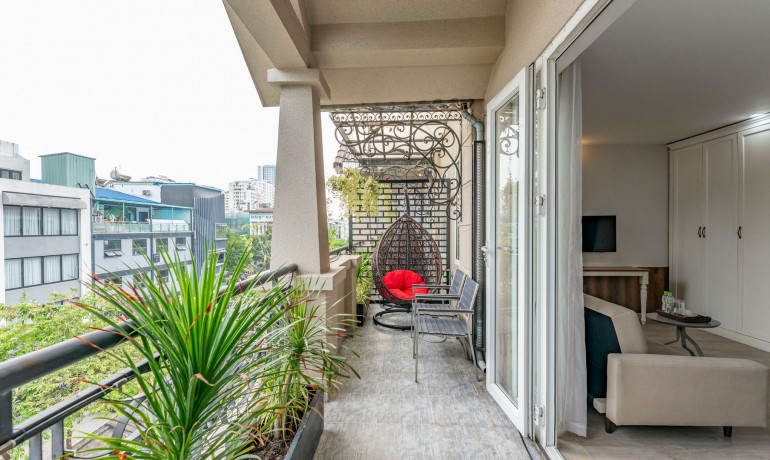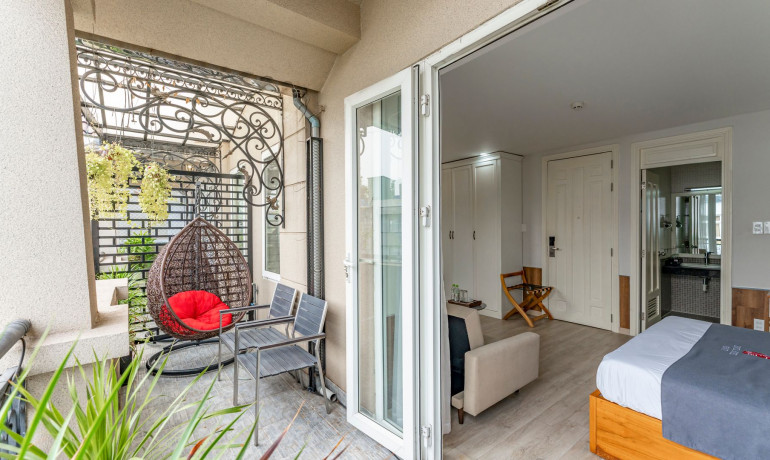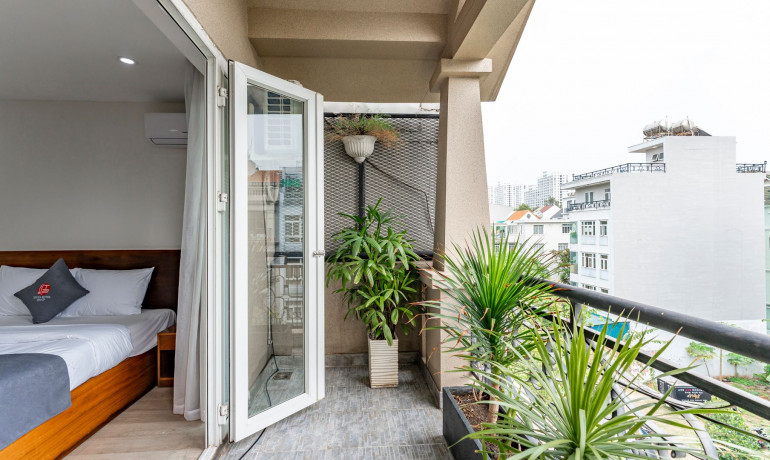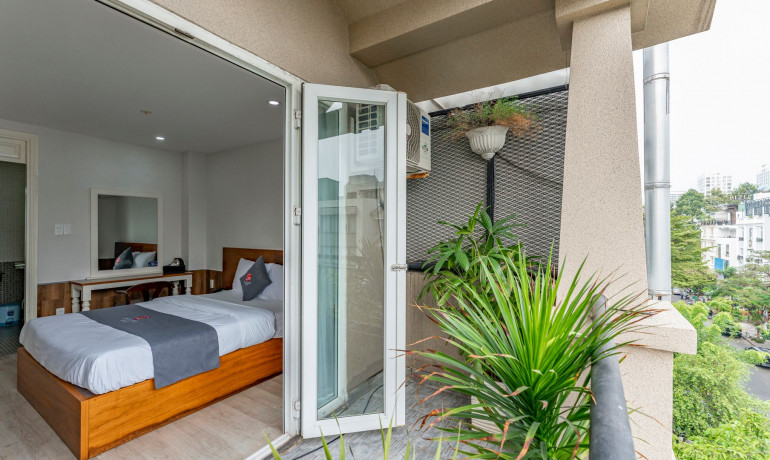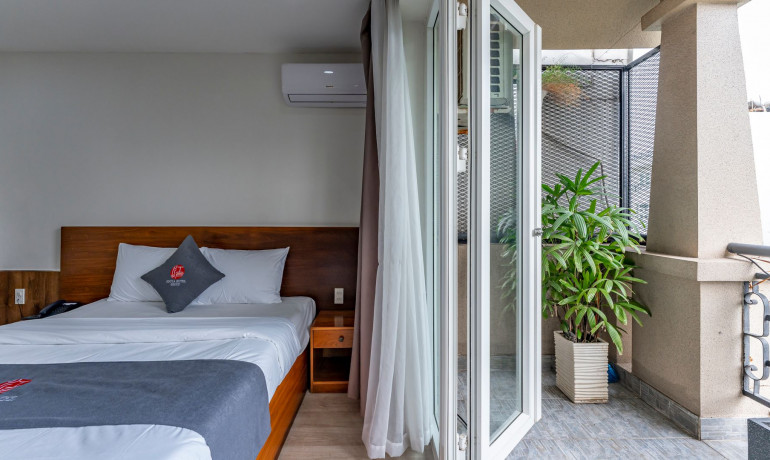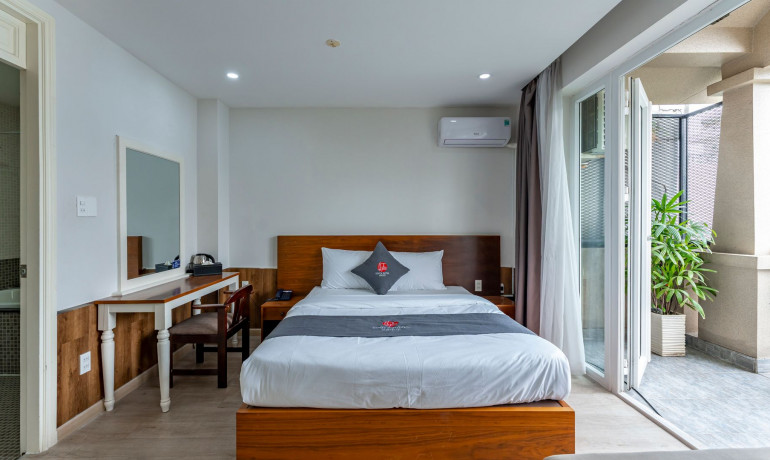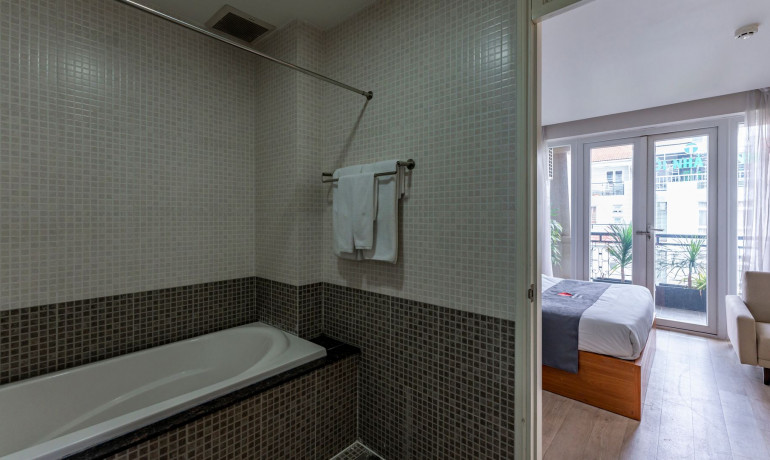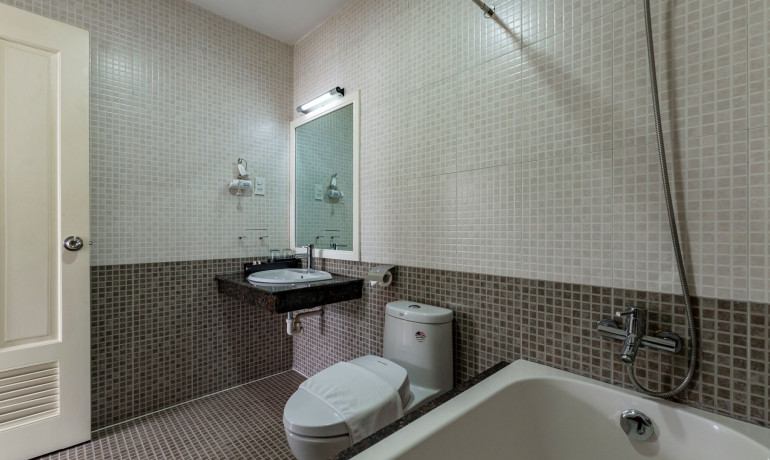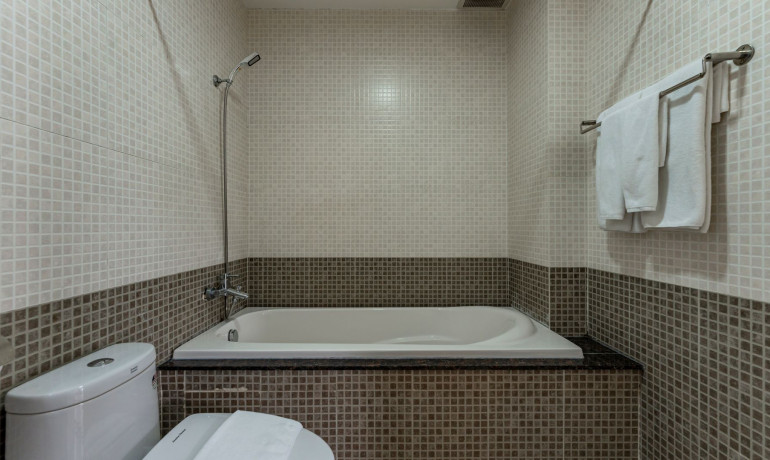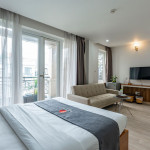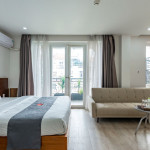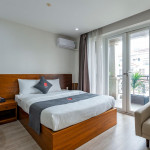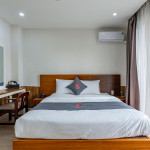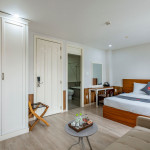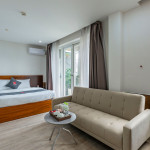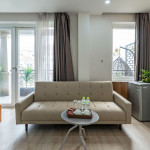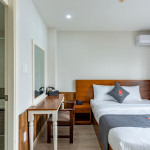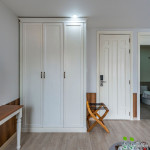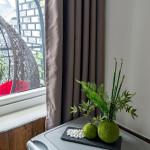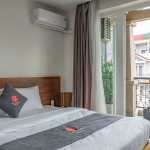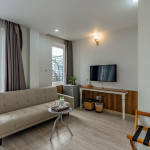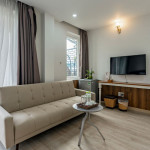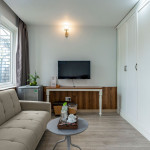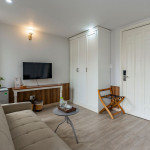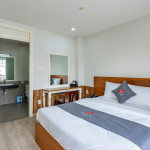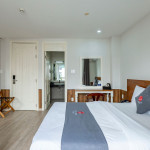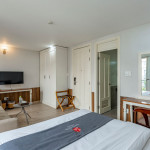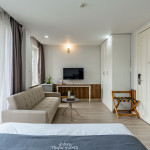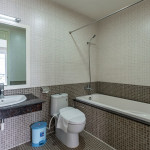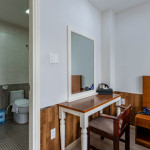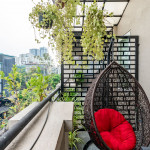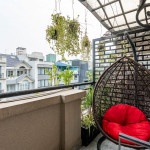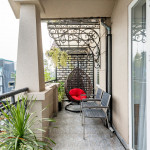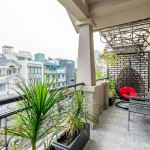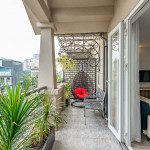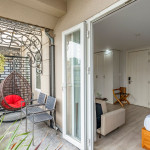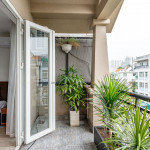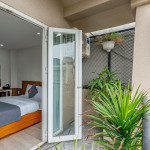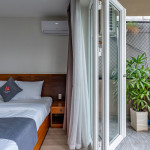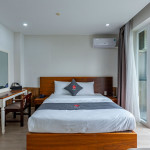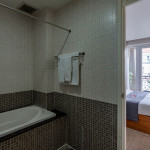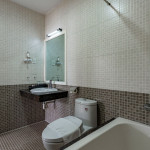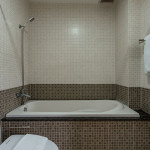 Indulge in luxury and elegance in our suite with balcony, featuring breathtaking views and modern amenities for a memorable stay.
Our suite with balcony is a true retreat for guests seeking luxury and elegance. The suite boasts breathtaking views from its private balcony, allowing guests to enjoy the surrounding scenery while relaxing in the comfort of their own space. The suite's interior features chic decor and modern amenities, providing a relaxing and inviting atmosphere. The spacious layout of the suite offers guests plenty of space to unwind, with a comfortable seating area and a plush bedding for a good night's sleep. Guests can enjoy modern amenities such as a flat-screen TV, high-speed internet access, and a well-appointed en-suite bathroom with luxurious fixtures and complimentary toiletries. The balcony provides the perfect place to enjoy a cup of coffee in the morning or a glass of wine in the evening, while taking in the stunning views. With impeccable attention to detail and a commitment to guest satisfaction, our suite with balcony is the epitome of luxury and elegance. Come and indulge in a memorable stay that you will never forget.
Hotel Rules
Guests staying at the hotel are responsible for presenting their identification card, citizen ID card, passport, and other documents with photos issued by the authorized agency.
Check-in time is 2:00 PM and check-out time is 12:00 PM.
Checking in or out outside of these hours may result in additional fees.
The hotel reception is open daily from 8:00 AM to 10:00 PM. Any check-in or check-out outside of these hours may be subject to additional fees.
Guests must pay 100% of the room rate upon check-in.
The hotel is not responsible for any loss or damage to personal belongings of guests that were not declared at the reception desk before check-in.
All rooms at the hotel are non-smoking. A fee of 500,000 VND per room will be charged if there is any evidence of smoking in the room.
Cancellation
FREE CANCELLATION 1 DAY PRIOR TO ARRIVAL